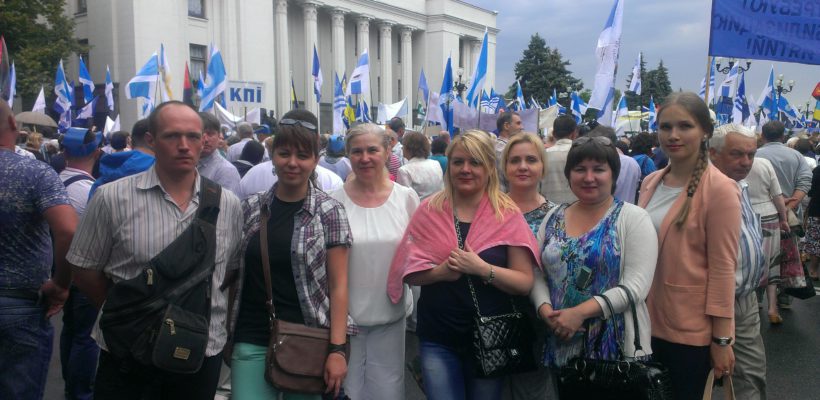 Support Ukrainian protest action
On July 6, 2016 Faculty of Sociology and Law supported All-Ukrainian protest warning the walls of the Verkhovna Rada against the shock of higher gas prices and tariffs for housing and communal services, with the support of the Kyiv City Organization of Trade Union of Education and Science of Ukraine.
Thanks to all the trade-union representatives and concerned departments of the faculty.
In unity is our strength!