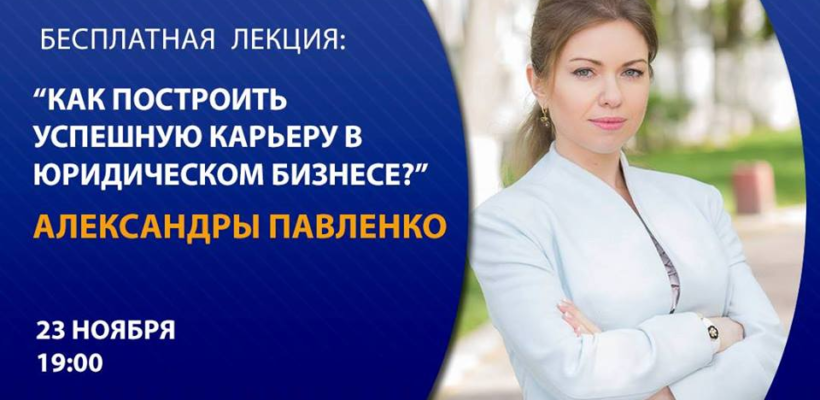 Лекція «Як побудувати успішну юридичну кар'єру в юридичному бізнесі?»
Free lecture!
We invite everyone to a free lecture by one of the best lawyers of Ukraine Oleksandra Pavlenko! It's a great opportunity to get the knowledge and the right mood for new professional wins!
The topic of the lecture: "How to build a successful legal career in the legal business?"
Date: November 23
Time: 19.00-21.00
Venue: 36, Khreschatik str., Kyiv City Council, Column Hall.
Registration is required! By link: https://goo.gl/7Utu8L
Oleksandra Pavlenko is the founder of a law firm and managing partner of Pavlenko Legal Group, which annually holds top positions in all legal ratings; one of the best lawyers of Ukraine, First Deputy Minister of Health (2016); specialist in the field of government relations. This is your chance to get valuable knowledge from one of the best professionals of the country for free!